Introducing:
Best Smartphone Business
"Who Else Wants to Get No Cost Mobile Phone Service, Residual Income for Sharing It, No Cost Home Based Business with No Cost Business Marketing Website?"
Then Use It To Get Cheap Or No Cost Monthly Cellphone Service, Generate an extra monthly income, help friends and family save on their monthly smartphone bills
Without any start-up cost other than your 1st month's cellphone service of $49. for unlimited everything ( internet, text and talk)!
***** Runs on 1 of America's fastest 4G mobile networks *****
New, Hot And Powerful, Get It Now!
Date: Thursday 8:30 am
Why Best Smartphone Business?  Because millions of Americans and their grand children have a cellphone and the Smartphones with the latest 4G technology for fast internet access can be very expensive. Families on a limited income can to pay up to $500 monthly even more.

Even if you are a busy tycoon and don't want the No Cost Business Opportunity you can save tremendously with the $49. monthly unlimited 4G fast Internet, Talking and Texting.

No Credit Check
Cancel anytime
No contract
No maintainance fee
No Cost Prepaid Visa Card to withdraw your money
Unlimited fast 4G Internet, Talking and Texting
No Cost Done For You Website for Distributors
 Best Smartphone Business Opportunity
This detail report that give the inside scoop of a brand new MVNO company that invested millions of dollars and teamed up with one of America's largest 4G Mobile Smartphone Networks.
One of the agreement between the companies is that this new "MVNO" (mobile virtual network operator) will only market its business through word of mouth, (satisfied customers tell others about it) that is why you will not see any advertisements on TV.
* That is also why this book was created to reach out to many people as possible and empower them with this knowledge. "How to get their smartphone 4G service at no cost" and even create a new income stream to quit that minimum wage dead end job in these hard economic times. (KNOWLEDGE IS POWER)
  Why This Book Is Not Free But The Business Opportunity Is No Cost?
Answer: 
This book was created to help spread the good news of this amazing opportunity. helping Friends and Family and those who are in need of saving some money or making some money. This book could have and should have being given away FREE, but if it is free little attention will be given to this valuable and powerful information within it, and it would not be possible to reach many people who are desperately in need of this valuable information, and many people would not be motivated to  give it away without some incentives.
An account was setup with affiliate programs for it to be sold by people who are highly motivated sales people with these large marketing networks.
In order to capture the attention of many people to sell this book, 75 % of the selling price are paid out to affiliates who are selling it through these affiliate systems. More could have been given but there are always rules to adhere. If you want to earn money selling this book,
sign up as an affiliate with Jvzoo,com for a free account.
Very Smart CEO of This Company
(As you will be introduce to him and his experienced management team)
He knows that you have what he wants and he is willing to pay you for it "talk about it"
Use the Service, save money and enjoy it
Talk about it to people you know, they trust you
Show Friends and Family, The Amazing Graze
Learn and execute marketing system, you will succeed
Help others to do the same, they will thank you
Now that I've read this far, what will I have, and what's the next logical step after that?
BestSmartphoneBusiness
Promised To You

This webpage could have 100s of people giving testimonials of how wonderful this opportunity is and how much they are saving and how much money they are making, but instead, all the excitement are saved for later and remember, "you are protected by 100% money back guarantee".
How is it delivered? Instantly
Is it a PDF eBook: Yes
Here's Everything You'll Get Instant Access To,
As Soon As You Buy the
"Best Smartphone Business"
Publication Today
Online Training:
No Cost Website: Setup & Publish with your Affiliate ID Monthly
$200.00
Marketing System: Webinars
Artwork, stock music,  podcasting
$200.00
Social Blog: Marketing & Traffic
Facebook , listener engagement, Invites
$200.00
Monetization:

Credibility, pre-selling, sponsors, affiliate products, guest shows

$200.00
Challenges for Each Module
$200.00
Video & Audio Training: Available 24 hours a day
$200.00
Transcripts
$200.00
Checklists
$200.00
 Many more @ no cost 4 U when U Buy This Publication Today
Total Real World Value Today Over $1500.00 

Your Price Today:
Just $27
And It Comes with This 30-Day
"No Questions Asked" Priority Guarantee!
If you can't complete this system within the next 60 days, I demand you fire me from your business and you get your refund.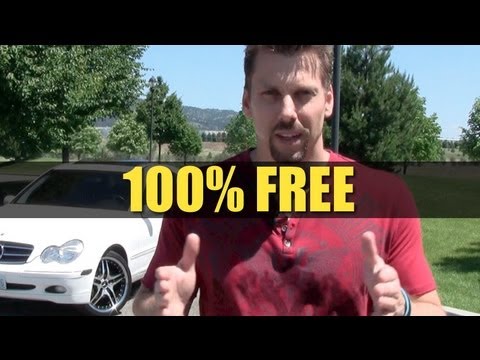 But I'm confident you'll stay in, you'll implement our systems, and you'll send us a testimonial telling us how much more you've accomplished after finding us and taking our training.
Priority BestSmartphoneBusiness
Order Form

YES! I want these exact strategies to boost my business.

I understand I will be billed $27 today to receive immediate access to the "BestSmartphoneBusiness" membership site
I will receive instant access to all training modules which I can watch at anytime 24 hours a day from anywhere in the world
I can refund for any reason or no reason whatsoever within the next 30 days

$27
Please note: Your credit card or bank statement will show a charge from PayPal by: Faug Inc. or JVZoo
P.S. BestSmartphoneBusiness is a single payment membership site. You will need the Adobe Flash plugin installed (free and included with most browsers), or a video player capable of playing WMV files if you want to watch the videos offline.
P.P.S. After signing up, your account will be instantly activated and you will have access to the eBook and training videos online in the next few minutes.
This Video Is for fun to make you LOL (laugh out loud)just for visiting this site enjoy it!
Click on it: If you watch this 100 times you'll still laugh ! LOL Laugh Out...